Our mission is to provide simple, straightforward and affordable revenue management consulting. Please complete the contact form to get in touch with us. 
71-75 Shelton Street Covent Garden. United Kingdom, London. WC2H9JC

Nizar Virji
Euston Square Hotel London
Their consultative approach demystifies Revenue Management, translating complex theories into practical, easy-to-grasp solutions that resonate with every level of our organisation. Thibault's dedication to bringing top-tier techniques, usually reserved for the elite 1% of hotel chains, to smaller players like us has been transformative.
Karl Hindi
Yayaki Spetses Hotel
As we say's we need to master the rules before breaking then, here Catala Consulting have been mastering the rules and been extremely professional and mastering in what they do....... I would definitely recommend them to any business!
DARIA EMELIANOVA
Apartments Budapest
Catala Consulting helped our company manage, grow and maintain revenue and prices. Even though we were located in different countries, communication was always smooth and efficient. Thibault made sure all the requests were taken care of in due time and with a high level of professionalism. I would definitely recommend working with Catala Consulting as they are the best in their field!
MINNA VAISANEN
Vice President @ Pace
Catala Consulting and Pace worked together on an exciting project to launch Pace's dynamic pricing model to a new property group. It was a great partnership and I would highly recommend Catala Consulting to assist you in any complex RM project!
LILY MCILWAIN
Triptease
We were very glad to have Thibault contribute to our recent white paper on Booking.basic and the relationship between hotels and OTAs. Thibault is very knowledgeable in this area and his additions were extremely valuable to the piece.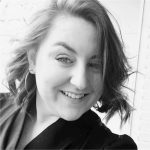 PAULINE CRONIER
Sofitel Paris
I have not met many people like Thibault in my career, and I feel that this is a chance to collaborate with him. With an ability to analyze and adapt, he works effectively and knows how to inspire his colleagues.

PIERRE LESAGE
InterContinental Hotels Group
Thibault is a reliable and hardworking person who pays high attention to every single detail and it definitely helps him stand out.
RICK DE JONGE
Amsterdam
Since the very beginning we have been only positive about Catala Consulting. Pushed our results right away from the first month!
RITA AMORIM
Glion Institute of Higher Education
Thibault assisted me with my dissertation on the impacts of P2P Accommodations in Lisbon. He helped me a lot sharing his experience and extensive expertise.
MATTHIEU BOUCHER
Director @ Green Square Consultancy
Thibault and I worked on a modelling project to deliver business intelligence to Revenue Managers. It was a great partnership, Thibault is professional and reliable. I recommend Catala Consulting to anyone who needs help with their revenue management.
PATRICK TOOLAN
Amsterdam
Reliable. Informed. Results. Everything you need.