What Is A Market Segment?
A market segment is a group of customers that have common characteristics: price sensitivity, booking channel, the purpose of travel, booking lead time, geographical region, length of stay, etc. 
Why Is Market Segmentation Important?
Revenue managers use variable pricing as one of the main strategies to maximize hotel revenue. Hotels charge customers different prices for the same product or service. Price discrimination allows hotels to sell rooms at the highest rates that customers are willing to pay and attract customers who might not buy otherwise using lower rates. For example, a guest booked a standard room three months in advance for $100. On the day of arrival, the same room type was sold for $150.
Segmentation is the first step in creating an effective price discrimination strategy. Hotels need to identify the elasticity of demand. Guests with price-inelastic demand will be charged higher prices than guests with price-elastic demand. For example, a leisure traveller who books in advance is more price-elastic and needs a special discounted rate. A business traveller booking last minute is price-inelastic and will agree to pay a higher rate.
Another benefit of segmentation is the personalization and customization of hotel product offers. Hotels should not compete on price only. Successful hotels compete on value. Segmentation helps identify the needs and preferences of different customer groups and create targeted offers. For example, a breakfast package for international travellers or a pet package that includes a dog bed, treats, and in-room check-in for dog owners. Ideally, every guest should receive a custom price and a personalized value add-on. 
Hotel marketing strategies are also based on customer segmentation. It's impossible to market your hotel successfully without defining the segments first. Segmentation allows hotel marketers to create targeted promotions, attract new customers, and increase demand from existing markets. For example, special summer sale for European travellers or custom offer for families with kids. 
Booking lead times differ by market segment. It's important to know when guests are booking to develop rate and promotional strategies. For example, local guests book one day in advance or on the day of arrival. The hotel should know about this last-minute demand and develop a pricing strategy accordingly. 
Forecasting of the future demand should be done using your market segmentation and more granularly by market segment. Forecasting is an essential part of the revenue management strategy. All pricing and inventory control decisions are based on the forecast. The forecast includes historical information, pick-up, booking pace, and reservation on the books. It's vital to create forecasts by market segment because every segment has its unique booking window and historical booking pattern.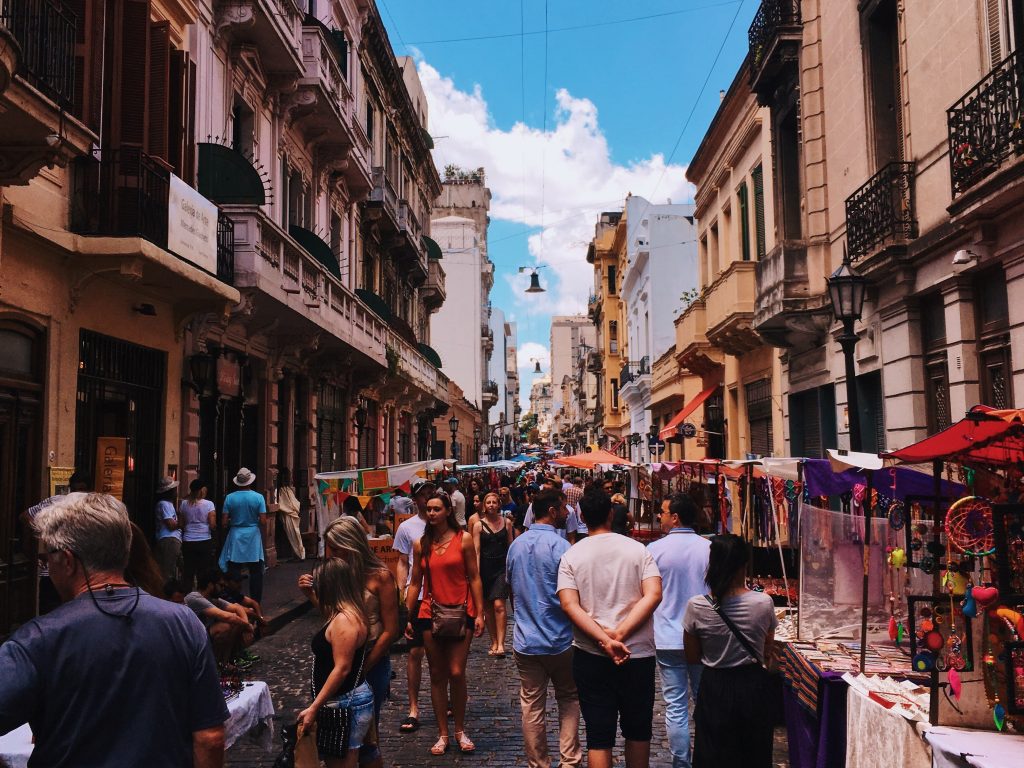 Next Step
If you would like help with any aspects of your hotel revenue management and market segmentation, please don't hesitate to contact us. Visit the Contact page to get in touch now.
We also offer a free revenue management audit on any topic of your choosing. We can review your current sales strategies and book a short call with you to discuss actionable improvements.
How To Segment The Market?
The three most basic segments are transient (individual travellers), corporate (business travellers), and group. These are broad segments that have a lot of sub-segments. For example, the group segment can be further segmented into weddings, corporate meetings, government groups, etc. This traditional segmentation is based on the purpose of the guest's visit to the hotel.
With the introduction of OTAs and other online distribution channels, it became more difficult to correctly identify a reason for travel. For example, the business traveler can book via OTA instead of booking negotiated corporate rate, or wedding guests can reserve the room directly via the hotel's website instead of using a special link with a wedding discount. As a result, hotels can no longer be sure of the guest's purpose of travel just by looking at the rate booked. Many hotels now use the sources of business or channels to segment the customers: brand.com, voice, OTAs, GDS, group rooming list. Hotels can further segment customers reserved via a particular channel by booking window and develop rate strategies accordingly.
Segmentation by booking channel also allows hotels to control distribution costs and implement strategies to shift shares from OTAs to direct channels. For example, hotels can segment transient guests as transient direct, transient OTA opaque, transient OTA retail, transient Voice. 
Customer relationship systems (CRM) have information about guests' past stays and preferences and will be the basis of future segmentation practices. Hotels will move from broad segments to identify small groups of customers or even individual customers and tailor prices and offers for them. 
How To Prevent Leakage Between Market Segments?
Once the hotel identified market segments and developed pricing strategies, another challenge arises. If all information is publicly available online, how can the hotel make sure that guests willing to pay higher rates are not buying lower rates created for price-sensitive customers? At the same time, how can hotels make sure low rates are available for customers with price-elastic demand?
The solution is building effective rate fences. Rate fences are requirements that must be met to qualify for a special rate. The implementation of rate fences allows hotels to charge different prices to different customer segments, supporting the segmentation strategy and maximizing revenue. The rate fences can be direct and indirect.
The direct rate fences are based on the product's physical characteristics – room type, view, number of beds, room location, patio or balcony, room amenities, etc. For example, the hotel can charge more for the standard room with a patio than for the same room type without a patio. Different service levels could also be added to the equation. For example, a room that includes early check-in, late check-out, breakfast, or even a personal butler.
The indirect rate fences are based on the characteristics of the customer or the transaction. Guest-related rate fences include the customer's age (senior, students), reward program member, loyal guest, corporate traveller, local guest, affiliation (military, government), etc. Transaction-based rate fences include advance purchase, nonrefundable rate, booking location-based rate, direct booking discount, etc.
Other examples of rate fences include a minimum length of stay requirement, number of nights or number of rooms purchased, weekend vs. weekday rate, e-mail blast promotional rate, and many more. The key to a successful rate fence is to know your customer segment's preferences as well as when and where guests make the purchase. 
Conclusion
The more hotels know about their guests, the better they can segment them. Good segmentation leads to effective pricing, and custom value add-on offers that will maximize the revenue and increase customer satisfaction. Hotels should invest time into learning who their customers are, what they like and dislike, when, and through which channel they book, and why they stay at the hotel. A good practice is obtaining such information through different stages of the customer journey, storing it, analysing, and using it for future segmentation, pricing, and marketing strategies. 
—
Guest post by Oleksii Kapichin from hotelrevenueinsights.com. Oleksii Kapichin is a hospitality industry professional and revenue management expert with 12+ years of experience. Oleksii's hotel management background includes comprehensive operational, financial, and revenue management experience. During his career, Oleksii has sought opportunities to accomplish cost-reduction goals, generate revenue, meet and exceed production targets, and motivate employees to perform at a high level.