HOTEL REVENUE MANAGEMENT AUDIT
Build your revenue management strategy on strong foundations
We conduct detailed hotel revenue management audits as part of our consulting services. These help you discover patterns, risks and opportunities. They also provide the foundations for building an effective revenue management strategy.  We will focus on the eight main categories with the aim to assess their performance and identify risks and opportunities in Revenue Management. The audit should take between 2-3 full days, ideally on-site as there are some questions to ask on current practices.
Revenue Management Audit Process
We begin our hotel revenue management audit by looking at your people and processes. Our aim is to measure the overall understanding and appetite for revenue management. We will also look at how you are performing against your current KPIs, and which metrics you should be measuring. This provides background and context so that we can tailor recommendations to your specific needs.
To develop an effective revenue management strategy, we need to understand how you compare against your competition. By comparing their strengths, weaknesses wand pricing models, we can create Rate Value Assessment. This enables us to position your hotel in a matrix with your competitors, showing how you match up against their attributes and respective rates. 
There are many different software solutions available, and it can be difficult to know which is right for your hotel. We believe the key to success is simplicity, ensuring the tools help rather than hinder your employees.  We research the best systems for your needs, including property management, revenue management and channel management systems. 
The financial review is arguable the most important step in your hotel revenue management audit. We conduct in-depth financial reviews of your month-end reports and review key metrics, including Net RevPAR, Total RevPAR, TRevPEC, GOPPAR and RevPAM. This stage is vital for developing an data driven revenue management strategy. 
Your revenue management strategies should apply to group business just as it would any other customer. We will review your current arrangements, future demand and forecast per segment to understand availability for groups. From here, we can develop marketing and pricing strategies for the sales team. 
We will review your out of order and out of service rooms, your yield restrictions and length of stay. We also review and recommend revenue management software. By integrating your RMS with your channel manager, we help ensure optimal occupancy and rates across all channels. 
Negotatied rates can often be a win-win situation for everyone involved. However, you should never enter into these agreements lighlty and there can often be room for improvement. We will review your current agreements and help you develop an approach to ensure you get the best out of future negotiations. 
We review your pricing against all of the data that we've collected throughout your revenue management audit. External data comes from our Competitive Analysis, while internal data is collected through the Market Segmentation and Financial Review. We will then build out pricing strategies to maximise your Total RevPar and GOPPAR.
Our Revenue Management Results
AVERAGE INCREASE IN REVENUE YEAR-ON-YEAR
AVERAGE INCREASE IN DIRECT BOOKINGS
NO. OF HOTELS SERVED BY CATALA CONSULTING
HOTELS INCREASED THEIR MARKET SHARE (RGI)
DARIA EMELIANOVA
Apartments Budapest
Catala Consulting helped our company manage, grow and maintain revenue and prices. Even though we were located in different countries, communication was always smooth and efficient. Thibault made sure all the requests were taken care of in due time and with a high level of professionalism. I would definitely recommend working with Catala Consulting as they are the best in their field!
Karl Hindi
Yayaki Spetses Hotel
As we say's we need to master the rules before breaking then, here Catala Consulting have been mastering the rules and been extremely professional and mastering in what they do....... I would definitely recommend them to any business!
MINNA VAISANEN
Vice President @ Pace
Catala Consulting and Pace worked together on an exciting project to launch Pace's dynamic pricing model to a new property group. It was a great partnership and I would highly recommend Catala Consulting to assist you in any complex RM project!
LILY MCILWAIN
Triptease
We were very glad to have Catala Consulting contribute to our recent white paper on Booking.basic and the relationship between hotels and OTAs. Thibault is very knowledgeable in this area and his additions were extremely valuable to the piece.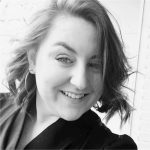 PAULINE CRONIER
Sofitel Paris
I have not met many people like Thibault in my career, and I feel that this is a chance to collaborate with him. With an ability to analyze and adapt, he works effectively and knows how to inspire his colleagues.

PIERRE LESAGE
InterContinental Hotels Group
Thibault is a reliable and hardworking person who pays high attention to every single detail and it definitely helps him stand out.
RICK DE JONGE
Amsterdam
Since the very beginning we have been only positive about Catala Consulting. Pushed our results right away from the first month!
RITA AMORIM
Glion Institute of Higher Education
Thibault assisted me with my dissertation on the impacts of P2P Accommodations in Lisbon. He helped me a lot sharing his experience and extensive expertise.
MATTHIEU BOUCHER
Director @ Green Square Consultancy
Thibault and I worked on a modelling project to deliver business intelligence to Revenue Managers. It was a great partnership, Thibault is professional and reliable. I recommend Catala Consulting to anyone who needs help with their revenue management.
PATRICK TOOLAN
Amsterdam
Reliable. Informed. Results. Everything you need.