You may be wondering what is the meaning of revenue management? 'Hotel' revenue management, or also called yield management, is actually a concept which started in the airline industry. Airlines implemented a flexible pricing approach to maximize the value of each ticket, while ensuring they weren't flying with empty seats.
The concept naturally expanded to hotel rooms, which are similarly perishable in nature. You cannot sell an empty room after the fact, or increase the price of a room already sold. For a long time, this concept of "selling the right room, to the right client, at the right moment, for the right price" has been accepted as the definition of revenue management.
However, at Catala Consulting, we like to think bigger. To truly maximize your revenue and market share, revenue management must be a company-wide strategic approach. It should be a core part of your hotel's culture, embraced by all your employees, and positioned as the driving force behind your business plan. A strong revenue manager is the one who has the necessary soft and hard skills to drive this culture and make sure the hotel is going in the right direction in order to achieve the objectives.
The role of revenue manager has evolved in the last years, and now becoming vital for hotels to have strong revenue managers able to shift gears: automate all the tactics as much as possible (such as the pricing, forecast, reporting, …) to technology whenever possible and focus on the revenue strategy. A shift from the descriptive revenue management: "Here is what happened.." to prescriptive revenue management: "Here is how we will achieve our goals!". This is the end of the revenue manager / Excel geek stuck behind his/her computer crunching numbers. A good revenue manager is never at his/her desk. Always talking to the different departments to create the right culture, influence the decisions at all levels of the organization and optimize the Total Revenue of the hotel. The rules of the game have changes.
How Can Revenue Management Help Your Hotel?
Even before the events of 2020, hoteliers were facing rising costs and increased competition. With fixed inventory, the only way to maintain profitability and grow market share is to adopt an effective revenue management strategy.
Furthermore, by taking the holistic approach we recommend, you can benefit from much more than just increased room revenue. Almost all of your hotel's products and services are perishable in the same way as your rooms. You can – and should – optimize all offerings as part of your revenue management strategy. This includes restaurant reservations, meeting spaces, and spa appointments to name a few.
Incorporating on-property spend in your revenue management strategy allows you to maximize your Total RevPAR. More importantly, it enables you to better plan staffing and resources, so that guests have the best possible experience. That, after all, is our ultimate goal for every hotel.
How to Develop Your Revenue Management Strategy
Market segmentation
Revenue management strategy is about much more than just occupancy and pricing. To build an effective strategy, we need to start at the beginning and understand who your guests are, what they require, and how valuable they are to your business.
There are several ways to segment your market, including by booking channels, group size, demographics, and length of stay. However, one of the most insightful ways to segment your guests is by their reason for booking.
By understanding their motivation, you can accurately predict behaviour, spend, needs and wants. From there, we can devise unique strategies for each group, delivering the most lucrative mix of guests for your hotel.
Segments to Consider for Your Hotel
Leisure Travel
Individual leisure guests may pay higher rates, but will often book through OTAs, making them less profitable for you. Leisure groups have a much longer lead time and may have all additional activity pre-booked. A typical example would be a golf society which uses the hotel as a base but spends most of their time and money elsewhere.
Business Travel
Individual business guests often book at the last minute and will accept higher rates. Business groups tend to book further in advance at lower prices. Business guests may be new to the city and working long hours, meaning there is good potential for your restaurant and room service offers.
Corporate Negotiated
Corporate negotiated bookings are some of the lowest rates your hotel will accept. This business is better used to cover costs during slow periods and out of season. In comparison, conference groups will pay low rates but have a high spend on Wi-Fi, meals, room hire and facilities.
Hotel Demand Forecasting
After segmenting your customers and understanding their behaviours, the next step is to forecast demand for each group – and the associated value.
The objective of this process is to understand which bookings to accept, and which to delay. If you are confident you can sell your rooms to high-yield customers later, there is no need to accept low-yield bookings early. However, if you can see a slow period approaching, the negotiated and discounted rates can help you avoid unsold inventory.
Accurately forecasting your demand is fundamental to driving incremental revenue and maximizing your RevPAR.
How to Forecast Demand
To forecast accurately, you need to analyse unconstrained demand, constrained demand, and your competition.
Unconstrained demand is the total level of demand, regardless of your capacity. Constrained demand is the demand you can actually supply. And your competition includes only those hotels targeting the same markets and segments.
To begin the forecast, use your PMS to track reservations which are already on the books. The more booking data you have, the more accurate the forecast will be. Next, you will need to anticipate future bookings by using the following information:
RevPAR last year
Group & event bookings last year
Demand indicators
Public/bank holidays
School holidays
Competitor data
Demand forecasting requires a strong ability to understand and draw insights from historical data. Most hotels produce a daily forecast for the next 30 days and a weekly forecast for the next 90 days. Historically, Revenue Managers have done this manually with spreadsheets – but we are huge advocates for implementing Revenue Management Systems (RMS) to replace the manual work.
Room Inventory Management
After forecasting your demand for each segment, the next aspect of your revenue management strategy is inventory management. This process involves monitoring and allocating your room inventory. The measures you put in place will determine availability for each distribution channel and which bookings you'll accept.
There are three key aspects to effective inventory management:
Distribution channels
Which channels should you use and what supply should you allocate for each? OTAs offer massive reach and marketing benefits but are costly to use. Direct bookings involve no commission, but you will often need to accept lower rates.
Lead Times
How far in advance are customers booking on each channel? Historical data will help you understand booking behaviour and lead times. From there, you can decide to accept low-yield bookings or wait for better rates.
Overbooking
What is the best balance between no-shows and overbooking? This is another area where historical data must be used to inform your actions. Relocating guests is costly and bad for relations, but empty rooms are equally damaging to your revenue.
Inventory management is an art and science. You need to maximize your revenue potential by controlling supply, but you must also maintain guest relationships.
Hotel Pricing Strategies
There are many pricing strategies available for your hotel, but the concept which underpins revenue management is dynamic pricing.
In its purest form, dynamic pricing is as straightforward as balancing supply and demand. A beach hotel will naturally have less demand in poor weather, so should offer discounted rates to fill empty rooms. Likewise, a Sydney hotel will enjoy unprecedented demand for New Year's Eve, allowing it to charge much higher rates.
However, after segmenting your market, forecasting demand and analysing your inventory, your hotel will have sophisticated data to guide complex dynamic price adjustments. By combining these insights you can adjust your room rates daily – or several times throughout the day – to skyrocket your RevPAR.
Dynamic pricing can also be used together with other pricing strategies, which can be adjusted to match your brand and marketing strategies. These include:
Price Skimming
Price skimming is setting your rates at the highest in the market. This method attracts affluent customers who are looking for exclusivity, luxury and aren't afraid to spend while they are staying with you.
Value-Added Pricing
Rather than try to upsell customers during a stay, value-added pricing includes extras as part of the package. This approach can position the experience as more premium, as well as generating additional revenue.
Length of Stay
Incentivising guests to stay longer through discounted rates can reduce marketing, admin and commission costs. You may also see extra spend elsewhere in the hotel if guests feel they've made savings on accommodation.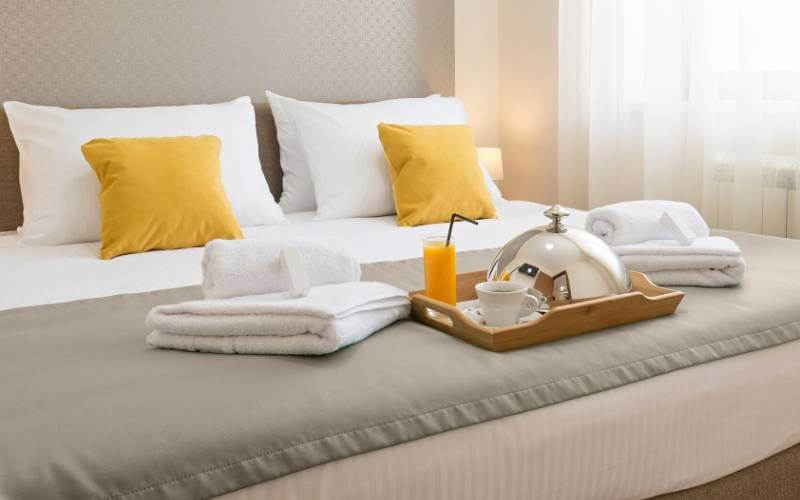 Hotel Revenue Management Systems
It's no secret there is a vast amount of data analysis required for a successful revenue management strategy. Moreover, in order to capitalize on opportunities, decisions and actions must be taken instantly. We are firm believers that the best way for hotels to maximize their revenue is by embracing software and technology.
Revenue Management Systems work 24/7, 365 days a year to analyse huge amounts of data at speed. They combine all available internal and external data to forecast demand and calculate the optimal rates for your rooms. These calculations are done instantaneously and in real-time, allowing you to optimize pricing continually. A good RMS will also include channel management functionality, allowing you to implement changes across all platforms from one central dashboard.
This automation replaces a huge amount of manual work for your revenue manager, allowing them to focus on more strategic aspects of revenue management.
Hotel Revenue Management Culture
At Catala Consulting, we are passionate about developing a revenue management culture. When everyone within your organization understands and embraces revenue management, there will naturally be opportunities to increase your revenue.
A knowledgeable waiter might discuss wine with a client who goes on to purchase a case. A helpful receptionist might see a sunburnt guest and recommend a treatment in the spa. The approach is not about turning your staff into salespeople, but about finding profitable ways to enrich each guest's experience.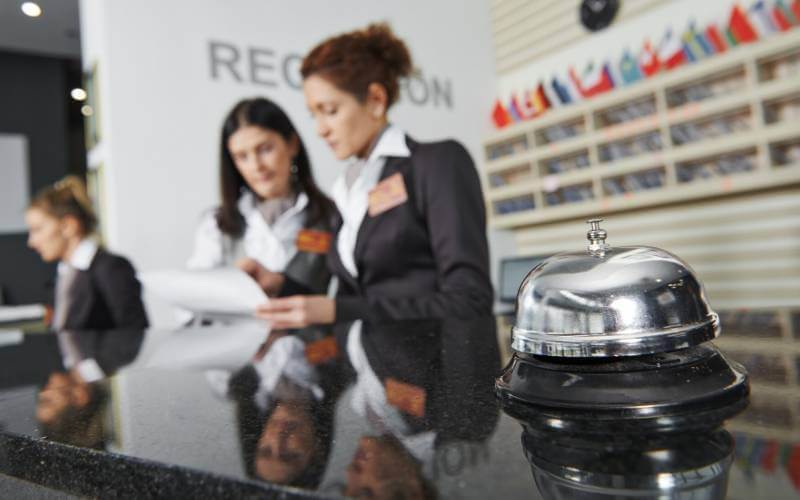 Revenue Management Performance Metrics
In the past, Revenue Managers focused on setting the price and increasing RevPAR. With the sophisticated tools and software we now have, the focus has shifted to developing long-term strategies which drive total revenue.
It is therefore vital to understand how different revenue streams are contributing to overall revenue. That means expanding your KPIs to include a broader range of metrics:
TRevPAR
TRevPAR is your total revenue per available room, including non-room revenue. This metric is particularly useful for all-inclusive hotels and resorts.
Net RevPAR
Net RevPAR accounts for distribution costs, transaction fees and travel agency commissions. This measure is a more transparent performance indicator and can highlight issues with your channel mix.
RevPAM
RevPAM is your revenue per available square meter and is useful to measure the performance of conferencing and banqueting facilities.
GOPPAR
GOPPAR is your gross operating profit per available room. This metric is excellent for measuring your overall financial performance.
Implementing Revenue Management at Your Hotel
There is no one-size-fits-all for revenue management. You should build your strategy and approach around your hotel and business model.
We believe you should start with a thorough hotel revenue management audit. These audits help you discover patterns, risks and opportunities. They also provide the foundations for building an effective revenue management strategy.
From there, you will need to decide whether you need on-property, centralized or outsourced revenue management support. Finally, you will need to understand and embrace new technology. Revenue management systems can really take your revenue management to the next level.
As you can tell from this 'brief' overview, hotel revenue management involves a huge amount of analytical, theoretical and practical work – but it is certainly worth it.
Our team of expert revenue management consultants are here to guide, advise and help whenever you need us. Please contact us if you have any questions or book a free, no-obligation consultation for a more in-depth review.