REVENUE MANAGEMENT SERVICES
Bespoke Hotel Revenue Management Services
Catala Consulting has clients across the spectrum. We provide flexible revenue management services tailored to your business. We're happy to be as hands-on or hands-off as you need us to be.
Some clients work with us to audit their current RM operations and create a revenue management strategy they can implement in house. Others require a full service, where we conduct all aspects of their revenue management service remotely.
If you are running your revenue management in house, we can also provide training for your whole team on best practices. We strive to be your business partner, and are happy to provide whatever level of service you need, in the most transparent and straightforward way possible.
Organisations We've Worked With
We Free Your Team to Focus on Delivering Incredible Experiences
Hospitality is all about providing guests with an incredible experience. We help hospitality pros achieve that by making data simple, clear and actionable.
Personal service: small team for tailored relationship
Nimble and nuanced: nothing is lost in translation
Luxury expertise from InterContinental Hotels & Resorts, Hilton, Four Seasons Hotels and Marriott
Whether you run a hotel, a hostel or manage several apartments Catala Consulting can help you maximise your revenue, save time and reduce costs.
Revenue Management Services
We provide a wide range of highly effective revenue management services. This allows us to build bespoke packages tailored to your hotel's specific needs, budget and objectives. Our mission is to maximise your ROI by providing the most effective, affordable revenue management services possible.
Hotel Revenue Management Audits
We conduct detailed hotel revenue management audits as part of our consulting services. These help you discover patterns, risks and opportunities. They also provide the foundations for building an effective revenue management strategy.
Outsourced Revenue Management
With our outsourced revenue management service, our team of experts handle all aspects of your revenue management for you. We provide bespoke day-to-day support, helping you achieve your goals and freeing up time for other parts of your operation.
Revenue Management Training
As well as revenue management consulting, we are also passionate about sharing knowledge and building revenue management culture. We do this through public speaking, online courses, workshops and training. These can take place on-site or at a location of your choosing.
TECHNOLOGY OPTIMIZATION
90%
COMPETITIVE POSITIONING
85%
Our Revenue Management Results
AVERAGE INCREASE IN REVENUE YEAR-ON-YEAR
AVERAGE INCREASE IN DIRECT BOOKINGS
NO. OF HOTELS SERVED BY CATALA CONSULTING
HOTELS INCREASED THEIR MARKET SHARE (RGI)
INTERESTED TO SEE HOW WE CAN HELP YOUR HOTEL?
DARIA EMELIANOVA
Apartments Budapest
Catala Consulting helped our company manage, grow and maintain revenue and prices. Even though we were located in different countries, communication was always smooth and efficient. Thibault made sure all the requests were taken care of in due time and with a high level of professionalism. I would definitely recommend working with Catala Consulting as they are the best in their field!
MINNA VAISANEN
Vice President @ Pace
Catala Consulting and Pace worked together on an exciting project to launch Pace's dynamic pricing model to a new property group. It was a great partnership and I would highly recommend Catala Consulting to assist you in any complex RM project!
LILY MCILWAIN
Triptease
We were very glad to have Thibault contribute to our recent white paper on Booking.basic and the relationship between hotels and OTAs. Thibault is very knowledgeable in this area and his additions were extremely valuable to the piece.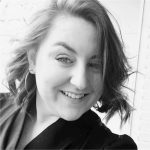 PAULINE CRONIER
Sofitel Paris
I have not met many people like Thibault in my career, and I feel that this is a chance to collaborate with him. With an ability to analyze and adapt, he works effectively and knows how to inspire his colleagues.

PIERRE LESAGE
InterContinental Hotels Group
Thibault is a reliable and hardworking person who pays high attention to every single detail and it definitely helps him stand out.
RICK DE JONGE
Amsterdam
Since the very beginning we have been only positive about Catala Consulting. Pushed our results right away from the first month!
RITA AMORIM
Glion Institute of Higher Education
Thibault assisted me with my dissertation on the impacts of P2P Accommodations in Lisbon. He helped me a lot sharing his experience and extensive expertise.
MATTHIEU BOUCHER
Director @ Green Square Consultancy
Thibault and I worked on a modelling project to deliver business intelligence to Revenue Managers. It was a great partnership, Thibault is professional and reliable. I recommend Catala Consulting to anyone who needs help with their revenue management.
PATRICK TOOLAN
Amsterdam
Reliable. Informed. Results. Everything you need.