Have you ever wondered how to start a hotel business? You can take a deep breath; we'll take it up from there. This resource has all you need to get started.
Starting a hotel business might seem like a super lucrative business idea, In today's world, but there's a lot more to it than erecting a 5-star tower with over 100 rooms or uploading your hotel on Airbnb.
If you are the type of person with a heart to make them feel relaxed and comfortable, you will thrive as a hotel owner. because, ultimately, the best hotels are focused on the visitors, and the success or reputation of your hotel, to a large extent, depends on their satisfaction.
As you plan on opening and running a successful new hotel business, there's a lot to consider.
I have prepared this for anyone seeking to start the best hotel business anywhere in the world. But first, let us find out if starting a hotel is profitable.
Is Hotel Business Profitable in 2022
There are plenty of reasons why many people would want to start a hotel business, for example, the lucrativeness of the hospitality industry. But is starting a hotel really viable and worthwhile?
The very first place to start is to verify whether starting a hotel business is commercially viable within your proposed location or a certain period.
The easiest way to find out is to conduct market research on the industry. Market research will reveal to you who your competitors are, trends in the industry, the customer as well as behaviour.
How to start your Hotel in 10 Steps?
Follow this step-by-step guide to start your hotel business.
Step 1. Decide Whether to Buy or Build
The first step in starting a hotel business is determining whether you buy an existing facility or build one from scratch. For some reason, many aspiring hoteliers would prefer to build a new one.
Buying an existing hotel is low risk because of its past KPI, and you know what to expect. For example, there is an existing cash flow system. You also avoid the rigorous stress of getting permits and designing a new space; as you know, a new property isn't completed in a month or two.
But on the other hand, building a new property from scratch gives you ample control over the building because you are actively involved in every phase of the building experience. Developing a new hotel has long-term profitability compared to buying an existing hotel.
Although building a hotel from can be more expensive, however, it allows you to customize the building as much as you want. Buying an existing property is ideal for people looking to save costs.
Most times, some hotel owners do not sell their properties completely to interested parties. They only reach an agreement for a profit margin after a given number of years.
When deciding whether to buy or build a new hotel, you will need an in-depth market analysis to evaluate each decision's positive market trends.
Step 2: Carry out a Feasibility Study
Once you've chosen between buying and building, the next step is to analyse your data. This data will show you how much you need as a start-up cost, how much you need for ongoing costs, and how long it would take to start reaping from your hotel.
A feasibility study should contain the following:
Capital sources. As you seek to open your hotel, one of the key things to figure out is what will be your source of finance. Will getting a loan be the best option for you, would it be better to seek finance from investors like family and friends, or pull from your savings? Perhaps all three options.
It is essential for you to figure out this aspect to be sure you have enough financial backing for your project.
A strong financial model. The essence of a financial model is to determine clearly how much you need as capital. It also reveals the chances of increasing your rate over time once your hotel is fully operational.
A Pro forma will include your income statement, balance sheet, and cash flow statement. A pro forma will also include your forecasted income and expenses over time to enable your project your cash flow and see its performance over time.
Step 3: Create A Plan
A hotel business plan is an essential ingredient for launching, promoting and running your new hotel business. Not only is it fundamental, but it also eliminates time wastage, gives you direction and ensures that your hotel business doesn't start off on the wrong foot.
A detailed hotel business plan evaluates the strength, weaknesses, opportunities, and threats (SWOT) for different aspects of your new venture.
Additionally, your hotel business is key to getting funds or loans from investors and financial institutions.
A perfect plan should capture the local and broader industry trend. It should also cover an executive summary of your vision, mission and objective, competitor analysis, market analysis, brand positioning, executive summary, marketing, guest segmentation, operations plans and a strategic plan.
Step 4: Pre-Opening Phase
For every business, there is always red tape that needs to be addressed. For your hotel business to be fully operational, you may need to obtain relevant licences or permits, depending on your location.
At this stage of your journey, you should have chosen a name for your hotel. Be sure to decide a name that is simple and easy to remember. Also, pick a name that depicts the kind of service you want to be known for.
Before opening your hotel, you should also choose a legal structure (Sole proprietorship, partnership, limited liability company, S Corporation, C Corporation) that best fits your hotel, and register it alongside the business name you have chosen.
Step 5: Raise funds for your hotel
Whether you are buying an existing hotel or you are building from scratch, you will need to plan your finances before, during and after your hotel is open.
With a well-thought-out business plan and strategy, you stand a great chance of raising start-up capital quickly. If you are not funding the project from your personal finance, there are several ways to secure funding for your business.
You can start by seeking a business loan from your financial institution. Although, there may be some terms and conditions to be able to qualify for the loan. If you are unsure of your qualification, you may want to talk to a professional for guidance.
Loans aren't the only option. You may want to consider exploring other options like finding angel investors, venture capitalists, and crowdsourcing.
Your friends and family cannot be left out. Reach out to them with your business plan. You never know who might believe in your idea.
Step 6: Find perfect premises, build and furnish your hotel
Regardless of whether you choose to buy an existing property or build a new structure, you will still select the best location.
To find the best space, consider the number of rooms and offices your hotels will have, and what the land use acts practised in your area,
Select a location that is accessible, and has proximity to high-ticket places like airports, and tourist centres.
Step 7: Recruit and Train Staff
Recruiting the right people is a crucial step to embark on in the early stages of your hotel business.
Figure the type of organizational structure, what roles you will need to set the ground running, how will you find the right talent, what's the timeline for recruiting and what are your plans for training your staff prior to opening.
Ensure the staff you hire is ready to buy into your vision and also help you achieve it. You'll want to start with roles such as general managers, directors of sales/marketing and finance, resource manager or administrative manager will require early recruitment to enable them to plan and design the operational framework for your hotel.
Most importantly, you will design the operational blueprint for your hotel. An operational blueprint includes standard operating procedures (SOPs) for different departments.
Aside from hiring the right set of talents, be sure to train your hotel managers and the general staff to imbibe the habit of following procedures.
Equip them with interpersonal skills like how to treat guests, handle complaints, and do whatever is required to satisfy guests at your hotel.
Marketing is another crucial aspect of starting any business. Your marketing plan should be part of your business plan.
With a good marketing plan, you will be able to attract new visitors to your hotel. You can market your hotel via:
Social Media Marketing
Content Marketing
Paid Ads
Print and Traditional advertising
Step 9: Launching Your Hotel
You have come this far, after all the hard prep work, now it's time for a grand opening of the latest hotel in town.
Figure out the type of launching ceremony you want for your facility. Ensure the event fits into your hotel's brand identity. It could either be and lavish and luxurious affair, or a low-key dinner.
Whatever the type of ceremony, it would be ideal to start off with a few discounts on room offers, meals, or drinks.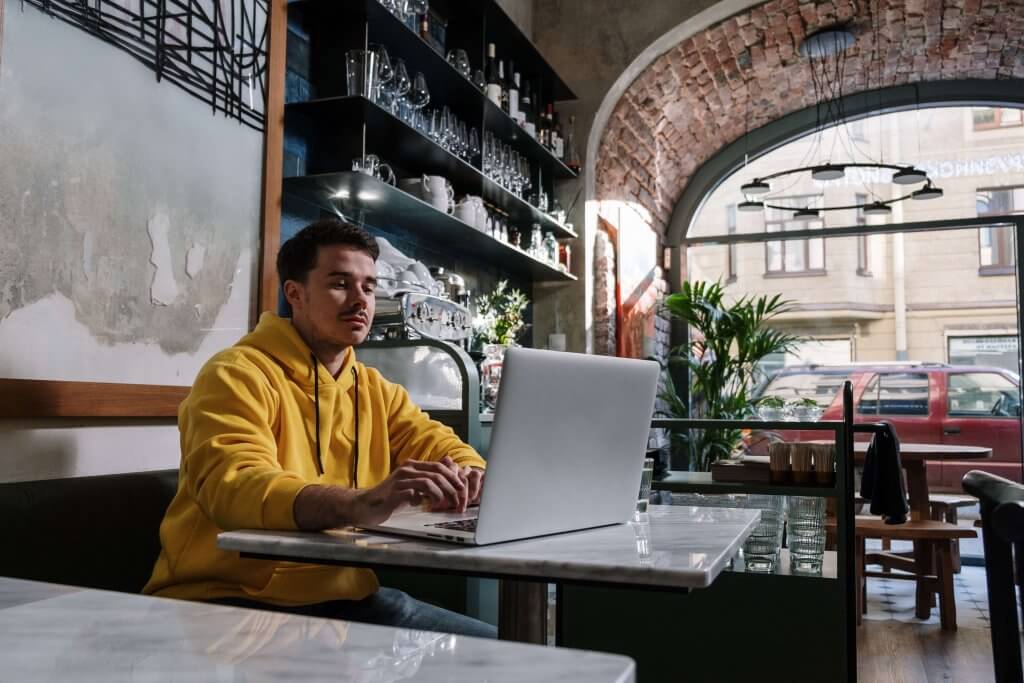 How much capital do you need to start a hotel business?
The dream of owning a hotel is good, but most dreams don't become a reality because of start-up costs.
An estimate shows that it would cost nearly $2.5 million to set up an average 4-start hotel.
Factors such as location, size, and style impact your budget enormously. However, you do not need millions if you want to get started with a small property.
How do hoteliers make a profit?
Generally, hotel owners make a profit when they generate enough income from selling hotel rooms.
There are several other interesting ways through which hotel owners can generate income from their facility.
For instance, if you have a very large space, you may consider renting it out as an event centre. You can also set up Spa and Gym.
How much do hotel owners make?
With a minimum of 10 to 11 bedrooms, most hotel owners turn over an average of $45k per annum.
How to run a successful hotel business in the COVID era
A lot of businesses in various industries got hit by the COVID-19 pandemic. Since then, only a few of these businesses have been able to handle the impact of the pandemic more profitably.
Some hotel experts have suggested various strategies for staying afloat in the COVID-19 era. For example, no staff lay-offs, doing renovations and upgrading hotel amenities, staying open 24/7, and going greener.
The following features define a successful hotel business
Location
Quality of its service
Safety and security of its guest
Cleanliness
Amenities found in hotel
Conclusion
Now all you need when starting a hotel, you should be able to run a successful hotel business.
Whether you are building from the scratch or you are renting, it is recommended that you sit down to count the cost before embarking on the project,