Ever thought of a way of identifying the Strength, Weaknesses, Opportunities, and Threats that your company may encounter?  SWOT is a TOOL that helps hotel owners access favourable business opportunities in the context of market trends and get better insights into those areas needing adjustments and improvement.
In this writing piece, we have covered the basics of SWOT analysis and some common examples and DIY steps for performing a SWOT analysis.
What is SWOT Analysis for hotels?
A SWOT analysis is a classic tool used in the hospitality industry for planning and decision-making. SWOT is an acronym for STRENGTH, WEAKNESSES, OPPORTUNITIES, and THREATS. The main aim of conducting a SWOT analysis is to discover the benefits while watching for what could go wrong.
SWOT analysis for Hotels comes in handy when deciding whether to proceed with specific changes or investments in your hotel by analyzing the pros and cons.
Performing a SWOT analysis is crucial in a hotel business because it enables you to detect opportunities and shows you how to attack specific bottlenecks ahead of time.
More so, it is worthy of note that SWOT analysis
varies depending on the type and size of the hotel. For example, there are luxury hotels, boutique hotels, all-inclusive hotels, casino properties, spas, and lifestyle resorts. Every hotel has its own business mission, essential marketing, and unique selling proposition.
Breakdown of SWOT Analysis of a hotel
To further understand SWOT analysis and help you conduct your own, we have broken down the acronym and provided some examples below:
STRENGTHS
These are areas where you have a tangible and intangible edge over your competitors in the industry. They are those qualities your hotel possesses that distinguish you from your competitors. In the hotel business, strengths are mostly any of the following:
Hotel's location
Internal resources
Accessible hotel management system
User-friendly online booking
A safe and serene environment
Brand reputation
High-Profit margins
Tangible assets (such as capital, proprietary, intellectual propriety, etc.)
Well-trained and skilled staff
World-class service delivery
Full flexibility and independence
WEAKNESSES
Weaknesses are things that your hotel lacks. Whether you believe it or not, certain areas of your hotel aren't levelling up on some functionalities it requires. 
Here are some common examples of weaknesses you can find in the hotel business:
The extremely high price of products and services
High-cost structure
Unclear selling proposition
High setup cost
Low online reviews
Lack of certain essential facilities
Absence of in-room technologies
Inexperienced staff
Outdated websites
Budget limitations
OPPORTUNITIES
In the hotel industry, there are numerous opportunities that you can use to up your game against your competitors. Some examples include:
Improved cross-selling strategies
Uniqueness
Local or international feeder market
Untapped opportunities in the industry
Improved service delivery
Online booking
Flexible Pricing
Concerns of health
THREATS
Although threats are usually beyond your control, if they are not attended to, they can harm overall service delivery, operations, and the revenue generation of your hotel. For example, in most countries like the United States, hotels are usually flooded with guests during the holiday season. 
Here's a list of common threats that hotels face:
High turnovers during holidays
Parking Area Theft
Pandemics
High taxes
Rigid labor market
Safety Emergencies
Disorderly conduct
Airbnb
Intense competition in the industry
Terrorism and political uneasiness
Benefits of SWOT analysis in the hospitality industry
SWOT analysis is generally accepted in any business venture, and hotels are not left. Here are a few benefits of SWOT analysis in the hospitality industry:
It allows you to plan and approach problems proactively
It guides you towards making an accurate decision that will contribute to building a solid strategy for your hotel business.
It helps you pinpoint where your strengths lie, and you can leverage them positively.
It gives you insight into newer opportunities in the industry
You discover newer ways to detect, minimize or avoid threats and their impact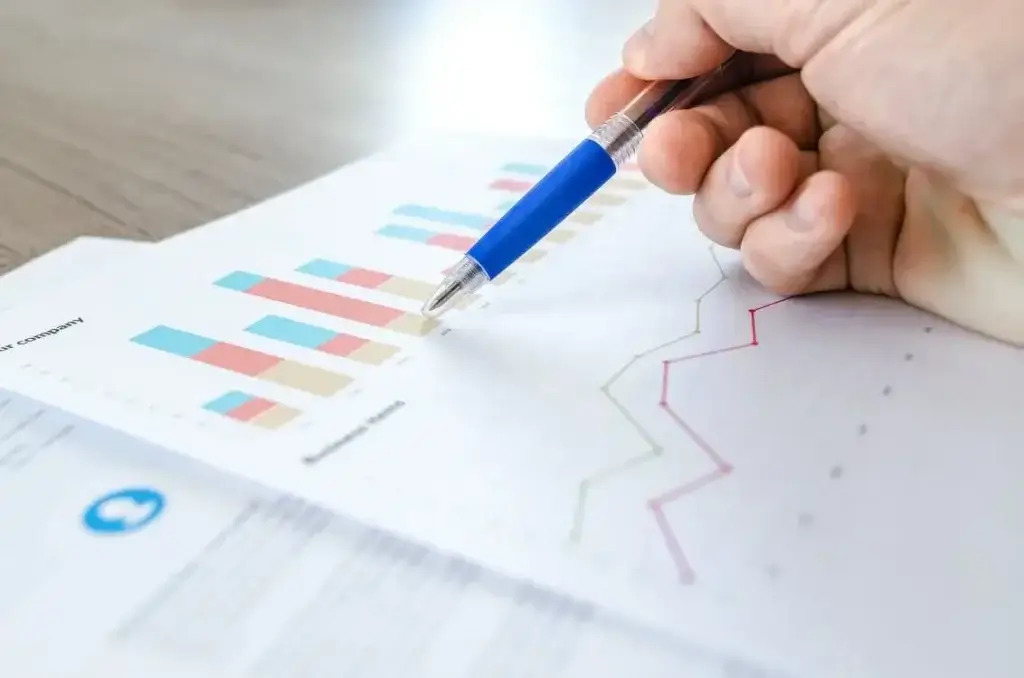 6 Easy steps for a hotel SWOT Analysis
Your SWOT analysis will breed a bad result if it's not done orderly. But before you begin your SWOT analysis, you must understand your competitors and the hotel industry. Once you have researched your competitors, you can proceed to your SWOT analysis.
Determine your hotel's objectives
SWOT analysis is practical when considering a change or trying to figure out if the decision is worth the time and money it'll require. In the hospitality industry, SWOT analysis can be used for significant projects like establishing a new property, refurbishment, or re-branding. You can also adopt SWOT analysis for minor decisions that have a significant impact, such as purchasing a piece of modular furniture, adopting new in-room technologies, and acquiring or switching to a new CRM software.
What key initiatives, purchases, or projects do you plan on embarking on? A SWOT analysis will help you brainstorm the advantages as well as the disadvantages involved. It will give you a clue whether to move to proceed with the planned project.
Carefully examine your metrics and results
Before mapping out your strengths, weaknesses, opportunities, and threats, you must gather all the data you can about your hotel and the planned initiatives on which you can lay your hands.
Metrics and KPIs are a fundamental part of this process, as they provide actual data that you can work with.
A few metrics to include in your SWOT analysis include:
Average daily rate
Sales circle length
Event Activity
Web traffic percentage of direct bookings
Percentage of occupancy
Revenue per available room
Customer feedback, comments on social media, online reviews, and feedback.
If you can't find any actual data or metrics, you can just include that as weaknesses.
Whether you are doing the SWOT analysis virtually or in person, it is crucial you make it visual. Arrange all your written points on a slide, a whiteboard, or paper.
Map your hotel's strengths
As you already know, strengths refer to the positive traits available in your hotel. They also include internal factors that you can control. Strengths are those advantages your hotel has at its disposal.
Strengths can include both tangible and intangible benefits. Examples of strengths include your intellectual property, capital, and proprietary software. While the intangible strengths may be your staff level of training or professionalism, your meals and beverages are better than your competitors, and so on.
Remember, an aspect of your business venture is only termed strength if it contributes to your business growth. If your competitors provide the same or more value than you in a specific area, it is not considered a strength.
Consider your hotel's weaknesses
Weaknesses are areas of your hotel that limit growth or optimal performance. They are primarily internal factors that are beyond your control. A SWOT analysis isn't complete if we focus only on the advantages. It is best to discover those weaknesses and deal with them ASAP.
To deal with your weaknesses, find out what your competitors are doing better than you. What are your customer's pain points and disappointments? What areas do guests give a thumbs-down? What part of your sales process is getting short? Finding answers to these questions will help you identify and transform your weaknesses.
Look for opportunities
In the hospitality industry, opportunities are rare openings for a remarkable turnaround, as long as you can identify and leverage them. Unlike your strength and weaknesses, opportunities are external factors that usually come from happenings outside your venture. Sometimes opportunities appear as developments or trends in the industry. Spotting and taking advantage of them can contribute significantly to your hotel's ability to level up in the industry.
Always be on the lookout for opportunities; they don't have to be loud, for example, changes in government policy related to the hotel industry, changes in lifestyle, social patterns, and the rest.
A few helpful ways to stay abreast with opportunities include:
Subscribing to hotel trends and newsletter
Subscribing to industry-related gist and blogs
Social listening and keeping a tab on competitor's websites
Turning on Google Alerts for hotel-related keywords
Additionally, some opportunities could come in the form of increasing bookings, boosting your profits, and finding ways to improve guest satisfaction scores.
Dealing with threats
Generally, threats are situations that can affect your hotel business, such as shortage of staff and OTA changes. It is safer to anticipate threats and to take prompt action against them. To help you deal with threats, think about those bottlenecks you encounter in the industry.
Always consider what other hotel owners are doing to know whether you should be switching emphasis to usurp the challenge. But keep in mind that not everything your competitors do might be right for you, and try not to copy them without knowing how it will benefit your venture.
Be sure to find out more potential threats. Does your business have a cash-flow problem or bad debt? Beware of these threats.
Putting your SWOT analysis to use
Performing a SWOT analysis will be a waste of time if actions are not taken swiftly. The primary purpose of hotel SWOT analysis is to reach a point where you can overturn weaknesses and play to strengths. It is one thing to do a SWOT analysis, but what do you make out of the information you have gathered?
When your SWOT analysis is completed, it's time to put together insights and decide on the most crucial consideration in each quadrant.
With the information gotten from your SWOT analysis, you should plan to balance every category. Are there more red lights than green lights for a proposed project? Can you mitigate any of the threats identified in the process? How can you leverage the opportunities at your disposal?
Work towards matching the strength of your industry. Explore and leverage newer and untapped opportunities that exist in the industry.
In addition, visit your competitors, and study their strengths and weaknesses from a visitor perspective. This is crucial in usurping competitors.
Factors to consider while doing a SWOT analysis for your hotel
Whenever there is a need to do a SWOT analysis, whether for a hotel or any other business venture. You may want to consider the following factors:
Revenue and Forecasting report
Sales, revenue, and forecasting reports are essential in this industry. A critical look at your revenue-based report will give you a clue about your hotel's performance. You can also analyze various departments to see which department is contributing to increasing revenue.
Market share index
A market share involves determining your hotel's performance against your competitors. It also provides you with the foresight to plan your sales strategies.
Conclusion
Your SWOT analysis can be either simple or complex, depending on what your hotel requires. You must examine the four main areas – strengths, weaknesses, opportunities, and threats – and figure out how they stack up for the proposed project or business goals.